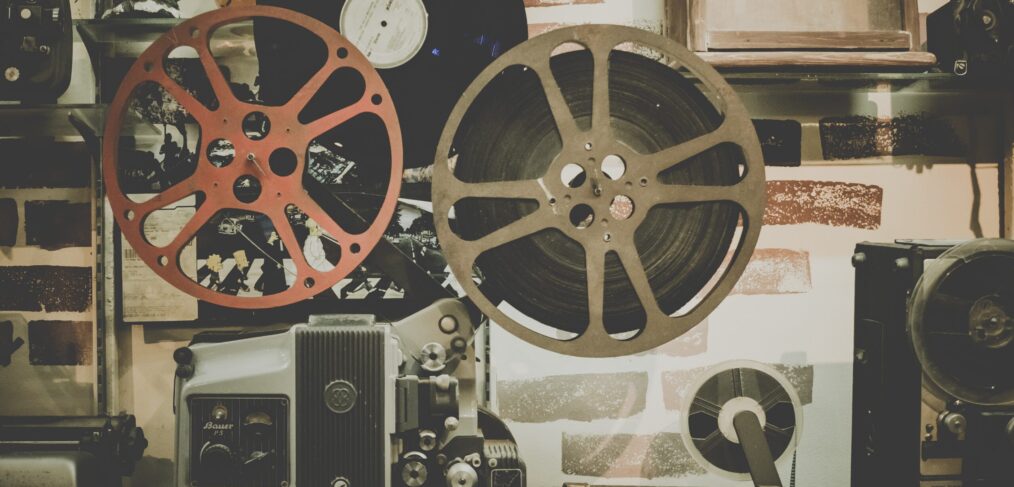 Organizing Cinematic Tracks
Looking for a strategy to efficiently organize tracks that are cinematic in nature for better groupings and successful searches?  In this blog, I provide some pointers for structuring your key-wording system to better group your cinematic tracks.
A Hierarchical Approach when Categorizing
It is important to categorize these tracks by using a hierarchical strategy when creating effective keywords for each descriptive field. What you choose to use for Category/Genre related tags will highly depend on the styles of music you represent.  If, for example you have a large library of orchestral or orchestral hybrid tracks, you may choose to use "Orchestral" and "Orchestral Hybrid" as your main Categorical/Genre tags and use "Cinematic" as a Sub-category/Sub-genre.  From there, you will develop more style tags that define specific elements of a cinematic track such as, "epic", "percussive", "action", "adventure".
The cinematic diagram below provides an example of how to implement keyword hierarchy.
This approach allows you to separate your cinematic tracks based on a general first tier tag – Action, Adventure and Horror.  Second tier tags will describe the track in more detail.
Below is an example folder organization: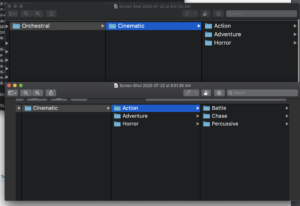 Cinematic Examples
Arrival of the Birds
Category: Orchestral
Sub-Category: Cinematic
1st Tier Styles Tag: Adventure
2nd Tier Style Tags:  Panoramic, Discovery, Scenic, Landscapes, Flight, Epic, Inspiration, Hopes, Beauty
The Duel
Category: Orchestral
Sub-Category: Cinematic
1st Tier Style Tag: Action
2nd Tier Style Tag: Chase, Tension, Battle, Percussive, Danger, Fantasy, Super Heroes, Sorcery
Alien Covenant "Spores"
Category: Orchestral Hybrid
Sub-Category: Cinematic
1st Tier Style Tag: Horror
2nd Tier Style Tag: Suspense, Thriller, Tension, Fear, Evil, Danger