Playlist Creation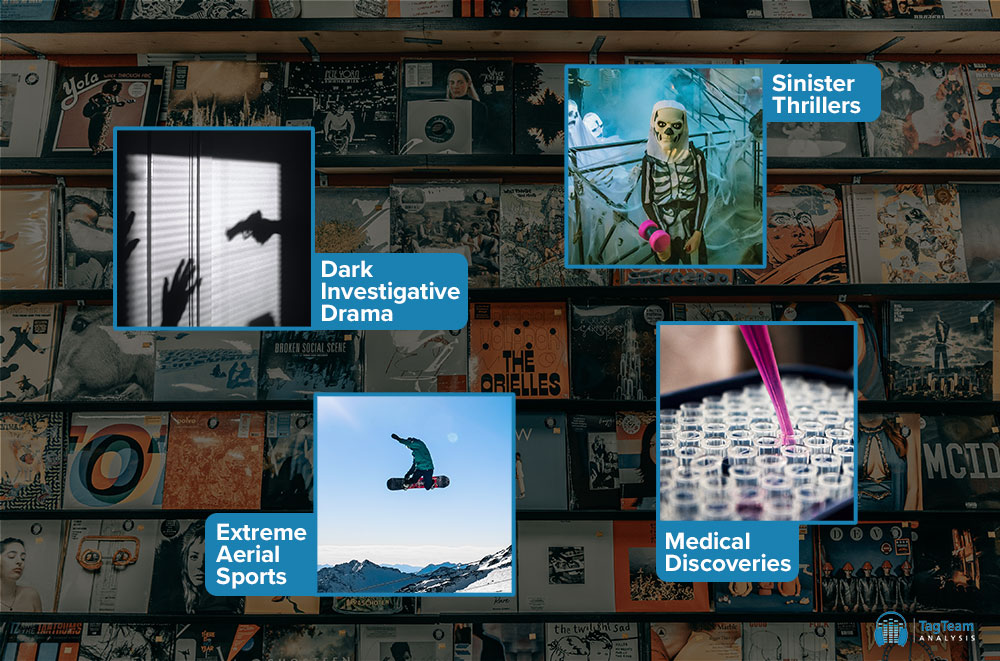 Put Your Best Tracks Front and Center with Targeted Playlisting
In the world of commercial music and digital streaming, user-curated playlists continue to be the gold standard for organic music discovery and promotion.
In production music as well, playlists serve much the same purpose:
Playlists offer an approachable entry point to your catalog, cutting through the bulk to feature the best your library has to offer
Playlists provide unique perspectives on your content, tailored to specific industries or the needs of potential clients
Playlists can be updated after release to include new material, adjust track order, remove dated material, etc.
Playlists provide jumping-off points for listeners new to your library who may go on to explore full albums of tracks they like
TagTeam Analysis provides bulk playlisting services for any size library, allowing for the careful categorical presentation of any number of tracks from your catalog.
We target playlist categories according to style, industry usage, genre, mood, or other musical characteristics, and offer action-oriented playlist titles that connect musical elements with a visual approach. We also provide playlist descriptions that outline musical genre, instrumentation and moods in a short, one sentence editorial.
If your catalog contains a large volume of un-incorporated tracks from musical cues, unreleased material, or other non-album releases, you may also be interested in our bulk track retitling services.