We are a team of music analysts mostly residing in the San Francisco Bay Area and Los Angeles CA. Senior analyst and founder, Marina Garza got her start while employed by Pandora media as part of the Music Genome Project. Passing down the skills of detailed listening to her team and continuously developing human analysis with integrated automation, TagTeam Analysis can successfully and accurately tag over thousands of tracks monthly.
"It's true that the algorithms mathematically match songs, but the math, all it's doing is translating what a human being is actually measuring," says Tim Westergren, who founded Pandora in 2000 and now serves as its Chief Strategy Officer. "You need a human ear to discern."
—Fast Company Magazine, January 2011 Issue
Analyst Bios
MARINA GARZA, Founder and Lead Analyst, has been working with production music libraries for over 10 years. Her previous employment as a music analyst for Pandora Media and working with the Music Genome Project has helped her master a deep understanding of descriptive music analysis. She holds a Bachelors degree in Music Education from Baylor University and a Masters of Music Education and Jazz Studies at the University of North Tx. She has been a professional trumpet player and music educator for over 20 years and has composed many Jazz and Latin Jazz originals and arrangements.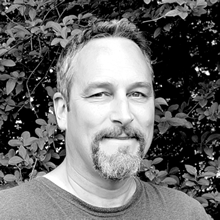 DAVID CACCAMO, Music Analyst, is a performer and composer of musical styles ranging including folk & Americana to jazz, blues, Celtic, electronic, experimental rock and others, and has performed all over the west coast for over three decades. He earned a Bachelors of Fine Arts in Jazz Piano Performance from Berklee College of Music in Boston, Massachusetts, and worked for Pandora as a music analyst from 2004-2008.
FORREST RIEGE, Developer and Data Scientist, has worked as TagTeam's Lead UI Developer and Data QA Specialist since 2013. Graduating Cum Laude from UC Berkeley with degrees in Music and Cognitive Science, Forrest's background includes: custom Excel-native interface design for music libraries, workflow optimization, custom UI design and systems architecture, database management and QC for small, medium and large-scale datasets, specialization in SourceAudio, SoundMiner and many other music publisher platforms, project management, team management for implementing effective solutions.
STEPHAN HALUSKA, Music Analyst and Research, is a harpist and composer based in Oakland, California. He holds a Masters of Fine Arts in Harp Performance and Improvisation from Mills College and a Bachelors of Arts in Music Composition from Bowling Green State University. His musical abilities range from classical to folk music to experimental and free improvisation. He collaborates with several groups in the Bay Area and also performs his own works.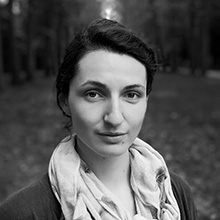 OCTAVIA MCALOON, a classically trained soprano, conductor, and folk singer-songwriter.  As a classical musician, her focus is in choral music, with a particular appreciation for contemporary works and commissions.  She studied at Cornish College of the Arts for her BM in Classical Voice (2013), and the Yale School of Music and Yale Institute of Sacred Music for her MM in Choral Conducting (2018).  As a folk musician, she performs live around northern Washington, in addition to livestreamed performances on Twitch as
8via
. Her albums
With Breath of Wind
(2020) and
Skybound
(2023) are available on all streaming platforms. When she's not busy with those roles, she prefers to slip deep into the quiet of the woods, forgetting there was ever such a thing as a screen.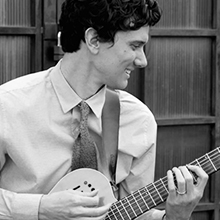 JONATHAN BARLOW, a classically trained guitarist (Masters of Music, University of Denver) and a Production Music Award-winning composer for film and tv. His music is on hundreds of shows like Jimmy Kimmel (ABC), Today (NBC), Dateline (NBC), NOVA (PBS), Magic of Disney's Animal Kingdom (Disney+), Sports Center (ESPN), Fixer Upper (Magnolia), Stephen Colbert's Tooning Out the News (Comedy Central), and films screened at SXSW, Festival de Cannes, and Sundance Film Festival.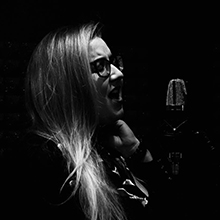 ALEYNA BROWN is a contemporary American composer, multi-instrumentalist, audio engineer, and educator based in Dallas, TX. Her work serves to both celebrate and recontextualize semiotics of the feminine to include empowerment, ownership, strength, and resilience. As an Adjunct Professor of Music Industry Studies at the University of Texas at Arlington, she teaches a variety of music technology and audio engineering courses. Aleyna earned her two masters degrees from the University of North Texas and her three bachelors degrees from the Florida State University College of Music.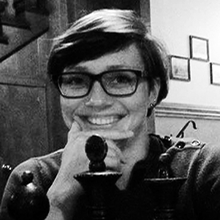 ROBIN VALKREN, Music Analyst, is a chorister, musician, and dancer who was raised on a steady diet of church, steak, and ballet in the arid plains of Texas. She is gladder than ever to now reside, instead, in the verdant mountains of Washington where she teaches partner dance classes and occasionally travels the globe to perform. She has a fabulous Poodle named Astro who attends all her rehearsals.