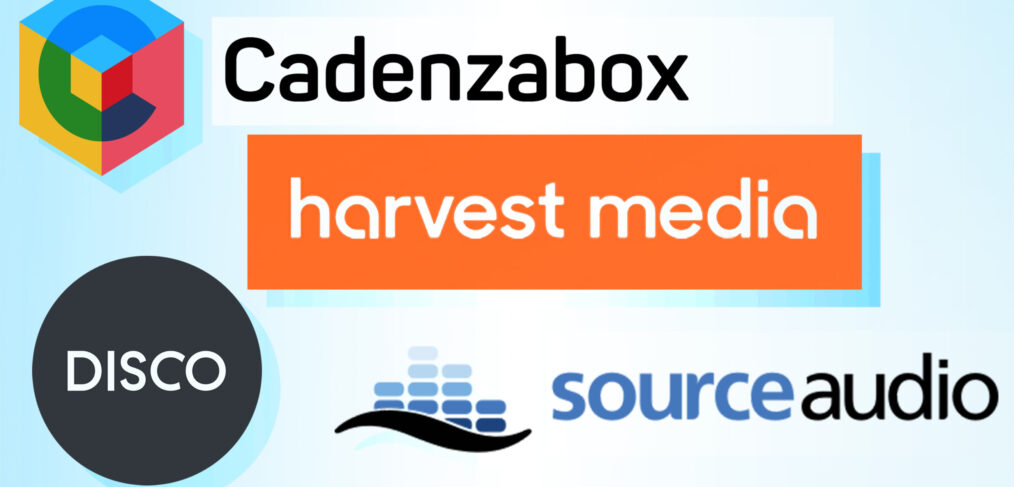 PLATFORMING YOUR MUSIC: TTA Music Distributor Roundup!
This month, Marina and I chatted with SourceAudio, Harvest Media, DISCO and CadenzaBox to get a lay of the land for online production music distribution, offering our tips for making the most of each platform.

If production music placement is a goldmine, many of us are hot on the Oregon Trail right now.
And just as Levi Strauss and as many untold pickaxe makers cut their teeth catering to the needs of the mining boom, online music distributor platforms today have had a heavy hand in shaping the fashion and landscape of the modern production music industry.
From where we sit, the online music business has only continued to grow over the last few years, if not despite the ongoing work-from-home lifestyle then as a direct result of it. And each year, the top players helping artists and libraries platform their recordings continue to bring more and more to the table for music search, introducing more technology, flexibility, and opportunities for sync placement than ever before.
UTILITY, NETWORK, AND DESIGN
While those with more expansive budgets are perfectly capable of hiring teams to develop and host online search platforms for their music, it's become an increasingly easy choice for libraries of any size to work instead with digital distributors who, besides hosting your tracks, often vie to be your one-stop-shop for music licensing needs, handling everything from payments, subpublisher distribution (including some with expansive lists of networked publishers), design aesthetics to match your brand, and API integration with your existing CRM, website and/or sales systems.
Some of these features come at an increased price, of course, but across the board every distributor we spoke with has gone to great pains to offer an affordable, scalable package for anyone, from the smallest of upstart libraries up to top-tier enterprise solutions.
But let's dive in!

SourceAudio
One of the more ubiquitous players in online production music, and one that Marina and I have worked with for almost a decade, SourceAudio has pushed hard in the last few years to become even more than just a household name in music distro. Most notably they've greatly expanded their suite of automated monetization and royalty collection programs, including their SourceAudio Detect and Collect programs, in addition to YouTube Content ID integration, offering precise control over detected usage and monetization on Youtube. Most recently they announced the launch of SourceAudio ONE, an opt-in service where your library can be added to a growing catalog of top-tier production music marketed towards creative partners.
"I think SourceAudio is particularly unique because not only are we a platform individuals/libraries can use to professionally display their music to potential clients, but we actively provide revenue streams for them that we've expanded on over the years. That can be really useful for libraries of all sizes, and especially newer ones to start bringing in money right away when getting off the ground.
It comes in the form of these programs we created that generate revenue. For example, we just launched a product called SourceAudio ONE, where we give libraries the opportunity to opt into blanket licenses from networks/companies/content creators."
– Jarrett Santarsiero, VP, Tech Support/Content ID at SourceAudio
Like any of the big names, SourceAudio's music platform offers robust file and metadata delivery to clients, subpublishers or otherwise, along with customization of aesthetic, home page, and search display styles. Speaking from experience as well, their back-end metadata management (via CSV or online UI) is one of the most intuitive I've worked with, with many features like track nesting, sorting, and batch operations baked right into the spreadsheets. Top that off with a smooth pricing scale based on number of tracks and included features, letting you only pay for features that are useful to you, and you've got yourself the platonic ideal of a rock-solid, scalable professional music platform.
TTA Tips: While SourceAudio's site is feature-rich with display and customization settings, some of our clients don't take full advantage of options like visible metadata fields (the types of metadata you make visible, vs. what just is relevant for search), track nesting (for stems and alt mixes) and the customizable home page. Invest the time to make SourceAudio presentable as a part of your brand to help your library (and your music) look the best it can.

Harvest Media
Any list of modern production music publishers would be woefully incomplete without Harvest Media, easily one of the biggest players in the industry by user base, subpublisher network size, and sheer scale of features. Angus Hayes, Managing Director of Harvest, put it as such:
"Harvest stands out as the true network platform for the Production Music market. It is widely regarded as the central repository for bringing your production music library to market. It offers one of the largest and most comprehensive production music platforms publicly available today, with gorgeous customizable search UIs, a vast sub-publisher delivery network (including offline hard drive delivery), a vast set of integrations with the pre-eminent monitoring and monetisation platforms and rich feature packages catered to libraries of all sizes."
– Angus Hayes, Managing Director, Harvest Media
These features start with simple sub-publisher delivery of files and metadata (Harvest CONNECT), free for up to 6 subpublishers and 2500 tracks, then scale up to Harvest AMPLIFY, an out-of-the-box front end search platform customizable to your brand. More advanced features aimed at larger libraries come at the Harvest PRO3 level, including multi-catalog support, in-depth listener stats, and predictive search (among others), and expand all the way up to Harvest CUSTOM, powered by a fully documented API that your developers can work with.
It's hard to overstate the exhaustive breadth of offerings Harvest brings to the table, especially when it comes to integration with their network of subpublishers & third party services across monitoring, monetisation and distribution/DSP; in fact, Harvest-format CSVs are so widely accepted amongst subpubs that they're practically the gold standard for deliverable metadata. With Harvest, getting your library up and running with a professional, scalable online search solution is really as simple as finding the feature package that works best for you.
TTA Tips: Notable to the Harvest Metadata format is their use of "Parent-Child" dependencies in their tags, the basis for much of their UI and search tools. Be sure your taxonomy tags are organized hierarchically to take full advantage of drop downs and nested tags!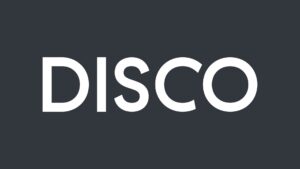 DISCO
A newcomer to TTA that's quickly making a name for themself amongst our clients, DISCO comes at production music distribution from the perspective of the music supervisor, offering a discovery platform tailor-made for those doing the actual listening (and licensing). On the library side, this translates into a collaborative ecosystem making it dead simple to share and manage your catalog with the people who need to hear it most.
Customizable, branded playlist sharing is at the core of DISCO's functionality (a product of their roots in commercial music), which offers a beautiful way to reply to creative briefs from your music supervisor network. For sharing your whole catalog, DISCO has introduced their Discovery Suite "Libraries" (an add-on to their base level subscriptions) where your catalog takes on the appearance of a personalized Spotify account, with individual artists, tracks, and playlists able to be saved, shared and favorited by anyone with whom you've granted access. Impressively, this experience loops all the way back around to the 700+ music supervisors managing their daily workflows on DISCO, allowing them to save, collect, and curate their own repertoire of libraries.
"The true heart of DISCO is in the ecosystem effect created between rights holders and music supervisors working on the same platform. This allows everyone to mostly eliminate uploading, downloading and bouncing between multiple systems from their daily workflow, ultimately clawing back more time for listening, discovering and building relationships.
"Many of our standout features like Save to DISCO buttons, the Discovery Suite with curated playlists, auto-tagging and the Libraries browser are geared towards improving accessibility for the actual humans whose job it is to explore and find good music."
– Tim Bern, Head of New Markets and Education, DISCO
Being from the world of commercial music, DISCO does still lack a few metadata features many of us in production have come to expect (notably absent is the ability to manage complex publishing splits and license directly from their Libraries), but we're told these features are in the works. By all accounts they more than make up for any shortcomings with an outstanding record of hands-on customer support chat; Tim also made clear to us that this is truly just the beginning for DISCO in the production music industry.
TTA Tips: The basic subscription level gets you a suite of core features including playlist sharing and access stats, but to get full power out of DISCO be sure to subscribe at the Plus level or above and add their Discovery Suite add-on, which includes Libraries and Auto-tagging. Their new Auto-tagging AI feature can quickly apply basic sync-specific descriptive tags for your entire library, which can be edited in app, but to maximize searchability we recommend downloading their editable metadata CSV from the Reports page (or just ask support) so you can apply more detailed changes.

CadenzaBox
Last but not least, CadenzaBox is a platform out of the UK aimed squarely at offering cutting-edge tech integrations hand-in-hand with bespoke branded UI. While a newer service to enter our radar, their site is backed by the team at Idea Junction, a boutique online design company with a strong portfolio in the music industry. From the clients of ours we've spoken to as well, the team at CadenzaBox has been very hands-on in putting their features to the fullest with newcomers to their service. Dan Slater, CEO of CadenzaBox, pointed me to these standout features of their platform:
Cadenzabox Key Features
– Fully customisable front-end and design.
– Ready templates available for customisation, for quick deployment.
– Elegant and robust catalogue management admin panel.
– "On-page" CMS for managing marketing content.
– Blazing fast results and deep accuracy on catalogues of any size.
– Based on ultra modern stack and architecture.
– Stats: Deep, realtime activity tracking on a per user basis.
– Reports: Export usage across groups, countries or companies.
– Fully white labelled, online licensing and transaction handling (0% commission) with fully configurable rate cards based on user criteria.
– Metadata embedding and on the fly audio encoding/transcoding.
– All features available at ALL tiers of client regardless of size.
– Custom integrations available via documented API.
– AI search/similarity available from multiple vendors.
While embracing the out-of-the-box usability of a platform with one-stop licensing, beautiful UI themes and fast search, it seems the true power of CadenzaBox is in its more advanced API integration with third party developers. We have yet to fully test many of these features ourselves, but are inspired to see the work Dan and the team are doing to push online search in innovative new directions.
TTA Tips: Similar to Harvest, CadenzaBox employs Parent-Child dependencies in their descriptive metadata, across any and all fields for search. Maximize the power of CadenzaBox UI with a well-organized heirarchy of taxonomy tags.
FINAL THOUGHTS
Just as with the words you use to describe your music, music distro is far from a one-size-fits-all, and your platforming strategy should work hand-in-hand with the goals you have for getting your music heard. Working with lots of subpublishers and/or distributors in different world territories? Maybe opt for a distributor with a strong global reach (or more than one). Want a carefully curated style that matches the tone of your content and musical approach? Try experimenting with a few platforms to see which is most intuitive for you (or schedule a demo with a rep who can show you the ropes). Looking for placement opportunities and monetization outside of your immediate network? You get the idea.
For as big as many of these platforms are, it's clear that helping users get the most out of their services is a #1 priority. After all, having a client's library look good and perform well is as important for organic growth as any overt marketing they could do, even ignoring the obvious consideration of basic customer satisfaction. So above all else, don't be afraid to reach out to the staff and get the information you need to get your music online and working for you!
Tagteam Analysis offers music tagging and metadata services to companies and libraries in need of advanced music search tools and optimization. Read more about us on our website: tagteamanalysis.com